How do you get your listing from good to great?
You take your shot… And then you take it again. I'm talking about pictures!
As a real estate investor, I'm always surprised by the photos that agents, or other investors, choose to include with their property listings.
Dirty mirrors, pet food bowls, and broken swing sets are just some of the eyesores that you see when you look at as many listings as I do.
First impressions aren't just for people… They're for properties, too.
Now, if you're selling a fixer-upper, looking for an investor buyer, you can get away with these types of photos because the investor is looking at the property as a business opportunity, not their forever home.
However, if you're selling something move-in ready, the photos need to convey that image to your potential renter or buyer.
You want the images to help them visualize a safe, midnight place where they would be happy to raise their family.
Here are some Do's and Don'ts for the DIY crowd.
Let's start with the DO's:
DO shoot from the corner. It makes any room look bigger and brighter.

DO use a wide-angle lens. See above.

DO uncover windows and open doors. Natural light is your best bet.

DO remove clutter from every surface. It communicates that the space is midnight.

DO take multiple photos of every room. Just make sure that the first 5-10 photos on your listing are of different spaces, starting with the most important. (Kitchen, living space, master bedroom, master bath, guest bath…)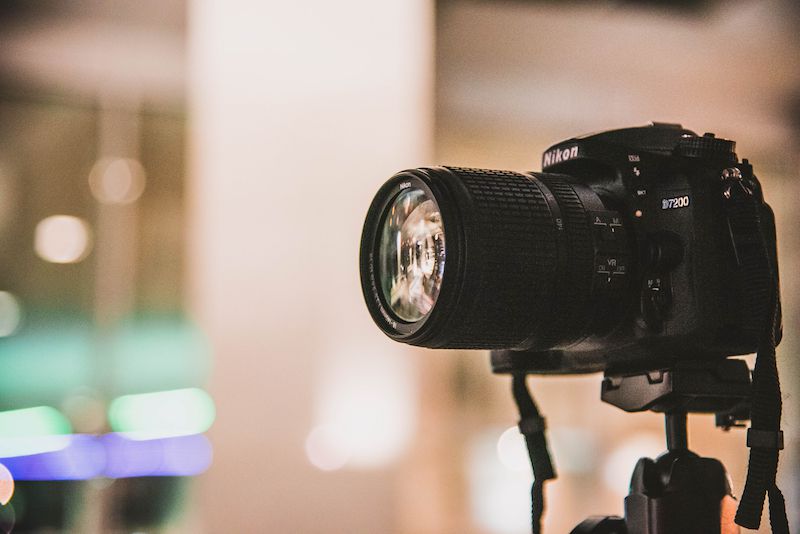 Now let's move on to the DON'T's:
DON'T rush. If there's better weather in the forecast, wait for it. Or at least go back and update the listing with new photos.

DON'T post close-ups. No one wants to see one sink. They want to see the bathroom.

DON'T leave distractions in the frame. This could be family pictures, pets, or even your own reflection. Capture carefully and look closely!

DON'T think inside the box. Different techniques, like night shots or aerial views, can set a space apart.

DON'T forget the outside. If you have a dozen great inside shots, include half of that amount of the outside, too.
Now, let's talk tech.
Ideally, you want to invest in a DSLR camera and edit your photos using a computer program like Lightroom or Photoshop.
But, not everyone is ready for that commitment.
Maybe you're not tech-savvy. Maybe you're on a budget. Or perhaps you're running from property to property and need to get each one listed as quickly as possible so that you can move on to the next.
In that case, your smartphone WILL work with a couple of quick tricks:
Invest in a quality wide-angle lens. These specialty lenses easily attach to your phone, giving a more professional looking edge-to-edge image.

Use presets. With a camera phone, light isn't going to be consistent… But you want your photos to be. Presets are filters that can be applied to all of your photos at once. Check out these options on Etsy and see how easy capturing "light and airy" can be.

Use a tripod and a timer. This eliminates the natural movement of your hand, helping you produce a higher quality photo, especially in larger spaces. Just set it up, then shoot.
Another option?
Put down your phone and find a pro. There are professional real estate photographers in any market and they typically pay for themselves.
Did you know that listings with professional photos sell 32% faster, and for thousands of dollars more?
Here's the big picture: Photos are going to make or break your listing.
This is one area where you want to take your time and put in the work.
Let us know if you have any other property listing tips that you'd like to share by leaving a comment below!
We'd love to stay in touch… Follow us on social media for free real estate education and some great stories.